Cquence Brakes Black Friday Sale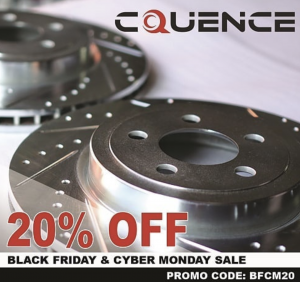 Setting off our #blackfridaydeal early!
.
We drill all of our rotor designs to-order, so here's your chance to get ahead!
.
Use checkout code: BFCM20 on the website.
.
Not sure how to order? Call our support at 909-468-2200 and we'll be glad to assist you!
Visit them at https://www.cquence.net/